Saving Lives
dFENCE is founded on the idea that everyone deserves to not only feel safe in their homes, but most importantly be safe. We are dedicated to inventing and developing innovative home safety products that provide just that. Safety. This is why our brand promise is " Saving lives".
Our Mission
Our mission is to ensure that you and your family are prepared for any emergency situation should they arise. We want to create home safety products that are practical, relevant, and adhere to our goals. Most importantly, we work to provide you with the tools that give you the confidence of safety.
Contact us at sales@dfence.co if you have an idea that could save lives.
Our Values
QUALITY ASSURANCE
Ethically sourced and manufactured to the highest global standards in delivering trust, quality, integrity and authenticity to discerning and safety conscious consumers.
INNOVATIVE CUSTOMER CENTRED SOLUTIONS
Always ahead of the curve with limitless opportunities in providing new and innovative products that ensure you and your family are safe and prepared for any emergency situation.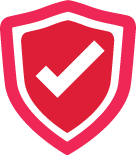 PREPAREDNESS
Actively looking to change the perspective and preparedness of people in bringing safety to millions of residential dwellings with compelling market-first product offers in emergency management.
About our ePOD
dFENCE ePOD is our official flagship product. It's also the first in its market by gathering all your residential emergency supplies into one stylish and contemporary package. The ePOD is a home safety pod designed with aesthetics, portability, ease and functionality in mind. To achieve greater usability, we've also incorporated Augmented Reality technology and innovation to make your life easier while setting up and using the ePOD and its contents.
Our Team
While we come from diverse professional backgrounds, ranging from an extensive policing background, charity management to marketing, we came together with a common goal: to improve your safety and save lives through innovation
Social and Corporate Responsibility
At dFENCE, we value our community and believe in giving back. We proudly support the Victoria Police Blue Ribbon Foundation and the Robert Rose Foundation, two organisations whose missions and values resonate with our own.